Facebook Gameroom allow users to play web, ported mobile and native Gameroom games in a dedicated PC app free from the distractions of the News Feed. With the new Facebook PC Gameroom users can experiences more.  The Gameroom is available for download on PC and Laptop running on Windows 7 or above.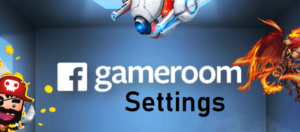 Playing games on the PC is more unique as it allows users to use keyboard and mouse to control the game.  Facebook Gameroom promises exclusive gaming experience that you cannot imagine playing via PC. Another amazing thing is that the Gameroom has special key function, for example, if you want to shoot, run or any play function displays with the key.
Once you have the Gameroom on the PC all you need to do, is to enter your Facebook account login details. Review the game that might interest you to play by using your mouse. After you have selected the game you can then click play now. Then you can start playing by following the instruction keys on the screen.
In this post, i will show you how you can download the Facebook Gameroom and begin to play right away and also how to resolve some possible errors you might encounter while trying to install the Gameroom on your PC. Rest assured that how to make all necessary settings for Gameroom and Facebook Games in general is contained in this post, so you have nothing to worry about.
How to Download and Install Facebook Gameroom
If you yet do not have the Facebook Gameroom, follow the steps below to download it. Facebook Gameroom can only be installed in a computer running Windows 7 and above. Facebook Gameroom is currently not available for Mac or Linux.
To install Facebook Gameroom, log into your computer.
 click Download Gameroom.
Follow the instructions to download and install Gameroom.
All your Facebook games will automatically appear in Gameroom with your existing levels and rewards.
Common Gameroom Installation Errors and How to Fix them
If you are experiencing error installing Facebook Gameroom, here are a list of some common errors and how to resolve them.
1. Error Message: To run this application, you first must install one of the following version of the .NET framework: v4.0.30319 Contact your application publisher for instructions about obtaining the appropriate version of the .NET Framework.
Solution: install Microsoft .NET Framework above and the problem will be solved.
2. Error Message: FacebookGameroomSetup has stopped working Windows can check online for a solution to the problem.
Solution: close this window and you should be fine
3. Error Message: Oops! The game crashed. The crash report folder named "****-**-**_******" next to game executable. It would be great if you'd send it to the developer of the game!
Solution:  installed your graphic cards driver, if you don't have graphic cards you cannot play 3D games
3. Error Message: Failed to initialize Direct3D. Make sure you have at least DirectX 9.0c installed, have drivers for your graphic card and have not disabled 3D acceleration in display settings. InitializedEngineGraphics failed
We are unable to verify the validity of the downloaded file.
Solution: Try to synchronize your computer Clock Time
How to Add Facebook Games from the App Center
Before you add a game, check the details of what information you're sharing with the game, and you can choose to cancel if you don't want to share that info. You can also use the
audience selector
to adjust who can see posts the game makes on your behalf on Facebook.
To add games from the App Center:
Below Explore in the left side menu on your home page
click See More…
Click Games.
To search for a game, click Game Store and enter its name into the Search for games… box.
Once you find the game
click Play Now to play the game on Facebook.
How to Block and Unblock Facebook Game
When you block a game, it won't be able to access any of your Facebook information or send you any requests. If you no longer want a game to contact you, please remove it.
To block a game:
Click  in the top right of Facebook
select Settings.
Click Blocking in the left column.
In the Block apps section, type the name of the app or game you want to block.
To unblock a game:
click Unblock next to its name.
If you received a request from a game and you want to block it:
Go to the Game Center
click Activity at the top.
Click x next to the request.
Click Block [App/Game Name]? and click Confirm.
How to Remove Facebook Game that You Added
Once you've removed the a game, it will no longer post to your timeline.
To remove a game you've added:
From your News Feed, click  in the top right.
Click Settings.
Click Apps and Websites in the left menu.
Click the box next to the apps or games you'd like to remove.
Click Remove.
How to Watch Gaming video on Facebook
Watching gaming video on Facebook allows you to connect with streamers as they live stream their gameplay.
To watch gaming video on Facebook:
From your News Feed, go to the Explore section on the left and click Gaming Video. If you don't see it, click See More… and scroll to find it.
From there you can:

Watch a Live Game: Scroll down to the Live Now section and click to select a video.
Find Games: On the left, click Browse All Games or Browse All Streamers.
Browse by Category: Scroll to select a category (example: Top Weekly Clips, Suggested Streamers).